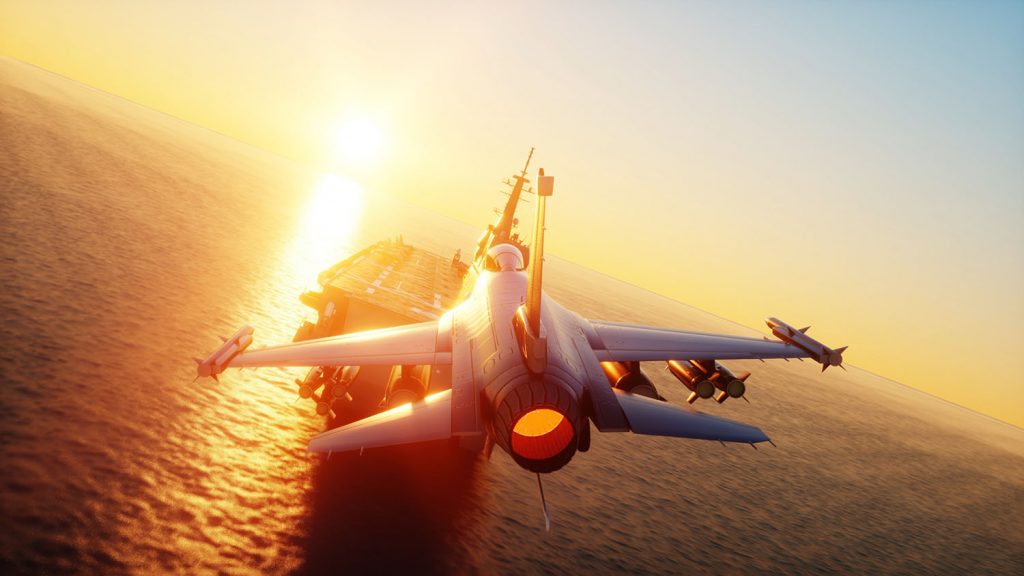 OCR / CONVERSION / STAMPING / CUSTOM DOCUMENT GENERATOR
The defense customer needed the ability to do the following:
Merge four different file formats
Rename
Compress
Stamp
Add a readme file to each package for file collaboration to and from external stakeholders
The package needs to include a sign-off sheet detailing the approvers that approved the documents/designs within the file package.  Should the package include embedded files, the system must have the ability to convert or call out the embedded files for visibility and data loss prevention. 
Automation
Data loss prevention
Supplier/vendor collaboration
Efficiency
Error reduction
In heavily regulated industries such as Defense, managing data exchanged among partners and with customers can be incredibly complex. Trying to manage the multiple file conversions to PDF format including embedded documents complete with a sign-off sheet and readme.txt file is a daunting task akin to trying to stuff feathers into a pillow. If done manually, something will always go missing. And missing documents lead to errors, missteps and lost revenue.
Qore8 provides a comprehensive solution for converting diverse output to PDF, including CATIA V5 parts and subproducts, nearly any document format, as well as embedded files. The platform can also merge all of the content into a single PDF file, adding approval sign-off sheets (with digital signatures) using the Customer Document Generator. All of this, plus a readme file for instructions, can be zipped up and traced throughout the workflow, through the supply chain, and out to the customer. This is just one example of the power of the Qore8 platform.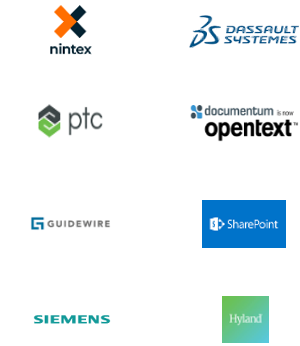 START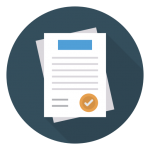 APPROVAL
User promotes or releases a document for approval and completion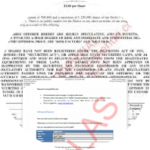 TRANSFORMATION
Documents Submitted for Transformation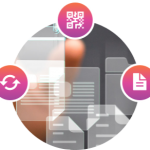 CONVERT / STAMP WATERMARK / COMBINE
Documents queued are:
Merged into one package
Embedded files

are identified and converted
CUSTOM DOCUMENT SIGN-OFF SHEET CREATED
Includes: a. Document # b. Description c. Program d. Task Name e. Name of the person f. Part Revision g. Date the Part is created h. Date the Task is completed i. Dynamic # of lines based on number of checkers/approvers 2Page of document j. ITAR information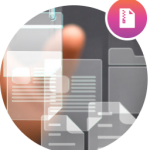 ZIPPING PACKAGE DOCUMENTS
The Package will be renamed and may include:
CATProducts
subproducts
READme files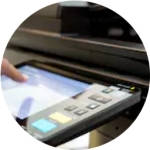 PRINTING
Publishing options include PRINT.
Documents will be date and time stamped
Unlimited print locations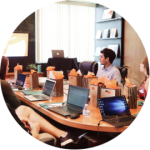 AUDIT TRAIL
Sign-Off Sheet
Watermarks through lifecycle process
Transmittal process
Download Qore8 Solution DataSheets
Learn how Qore8 solutions can layer with your existing systems to transform your business processes.