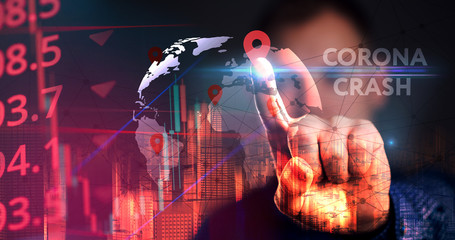 About twenty years ago, way back in 2001, David Allen published the emblematic Getting Things Done and changed how lots of people organized their professional and personal lives.
In the long lineage of self-help books, David Allen's was unique in that it was not about manipulating others (see Dale Carnegie's How To Win Friends and Influence People from 1936) and didn't have pseudo-religious undertones (see Stephen Covey's Seven Habits of Successful People from 1989), but was just a simple, practical method for self-improvement by focusing on action rather than procrastination. The fundamental thesis was that we never take the time to prioritize our multiple to-do lists and with overflowing inboxes, we spend our lives stressed out and feeling behind in everything. The method did require at least "a weekend" as he claimed to lay out all of one's tasks and priorities and categorize and organize them once and for all. It was hugely successful and spawned successful websites such as the legendary 43folders.com website and merlinmann.com podcasts by Merlin Mann and the ongoing LifeHacker.com by Gina Trapani, and continues to help people two decades later.
As mentioned above, one of the key requirements to Getting Things Done is the housekeeping that is required to get your Inbox down to zero and your to-dos down to one prioritized list. This applies at a corporate-level as well. In the new normal after COVID-19, companies will only survive if they
accelerate their drive to digitalization. While external business is slow, this gives a unique opportunity to refine and improve internal processes.
The shift towards digital means that paper records need to be moved into the digital realm because physical access to file folders and archives will be more and more restricted over time, and because we will begin collaborate more exclusively over the internet. Virtual collaboration and remote working are clearly going to be some of the deeper structural changes to the professional world, and tools like Qore8 can be fundamentally useful in this transition—and the lull in business is the perfect time to get started.
With Qore8, you can scan your documents and digitalize all the data via the powerful optical character recognition (OCR) built into their documentation transformation platform. Rather than print out specifications or drawings which then risk being lost or pirated, with Qore8, you can stamp all of your documents and designs so that they are traceable everywhere whether in digital or physical form; this includes of course during the internal approvals processes and transmittal to sub-contractors in the supply chain. It then becomes a foundation for protecting the Virtual Office.
Just as David Allen's technique reduces stress drastically by giving people control over their tasks and priorities, Qore8 can provide a level of peace of mind that's missing in your business by ensuring that all document-related processes are traceable, digital, and archived for later. Contact us to find out how our private and confidential document transformation platform can help you work with less stress and more efficiency.
Ready to find out how you can increase productivity?
Learn how Qore8 solutions can layer with your existing systems to transform your business processes. 

THE SMART, SECURE CORE OF
DIGITAL TRANSFORMATION