Archive for September 2020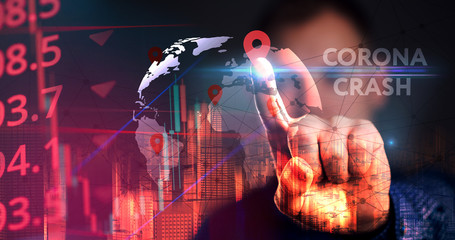 About twenty years ago, way back in 2001, David Allen published the emblematic Getting Things Done and changed how lots of people organized their professional and personal lives.
In the long lineage of self-help books, David Allen's was unique in that it was not about manipulating others (see Dale Carnegie's How To Win Friends and Influence People from 1936) and didn't have pseudo-religious undertones (see Stephen Covey's Seven Habits of Successful People from 1989), but was just a simple, practical method for self-improvement by focusing on action rather than procrastination. The fundamental thesis was that we never take the time to prioritize our multiple to-do lists and with overflowing inboxes, we spend our lives stressed out and feeling behind in everything. The method did require at least "a weekend" as he claimed to lay out all of one's tasks and priorities and categorize and organize them once and for all. It was hugely successful and spawned successful websites such as the legendary 43folders.com website and merlinmann.com podcasts by Merlin Mann and the ongoing LifeHacker.com by Gina Trapani, and continues to help people two decades later.
As mentioned above, one of the key requirements to Getting Things Done is the housekeeping that is required to get your Inbox down to zero and your to-dos down to one prioritized list. This applies at a corporate-level as well. In the new normal after COVID-19, companies will only survive if they
accelerate their drive to digitalization. While external business is slow, this gives a unique opportunity to refine and improve internal processes.
The shift towards digital means that paper records need to be moved into the digital realm because physical access to file folders and archives will be more and more restricted over time, and because we will begin collaborate more exclusively over the internet. Virtual collaboration and remote working are clearly going to be some of the deeper structural changes to the professional world, and tools like Qore8 can be fundamentally useful in this transition—and the lull in business is the perfect time to get started.
With Qore8, you can scan your documents and digitalize all the data via the powerful optical character recognition (OCR) built into their documentation transformation platform. Rather than print out specifications or drawings which then risk being lost or pirated, with Qore8, you can stamp all of your documents and designs so that they are traceable everywhere whether in digital or physical form; this includes of course during the internal approvals processes and transmittal to sub-contractors in the supply chain. It then becomes a foundation for protecting the Virtual Office.
Just as David Allen's technique reduces stress drastically by giving people control over their tasks and priorities, Qore8 can provide a level of peace of mind that's missing in your business by ensuring that all document-related processes are traceable, digital, and archived for later. Contact us to find out how our private and confidential document transformation platform can help you work with less stress and more efficiency.
Ready to find out how you can increase productivity?
Learn how Qore8 solutions can layer with your existing systems to transform your business processes. 

THE SMART, SECURE CORE OF
DIGITAL TRANSFORMATION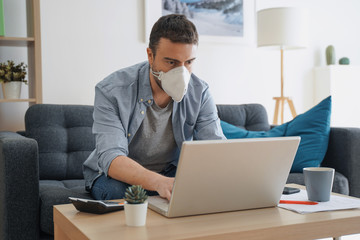 In 1348, the bubonic plague, or Black Death, jumped from Sicily to the Italian mainland and created an unprecedented wave of death and destruction that lasted until 1353 (and beyond with recurrences as late as the 1800s!) Besides the terrifying toll in human lives (nearly 50% of the
population of Europe at the time and even some cities completely disappearing), society as a whole was deeply transformed. The current COVID-19 crisis has, fortunately, thanks to modern medicine and preventative measures, not been even a fraction as deadly. However, the economic transformations risk being nearly as deep as those following the crisis nearly 700 years ago.
Before 1348, Siena was one of the largest, most prosperous cities in Italy with about 120,000 inhabitants, the same as their rival Florence. By 1400, Siena had been reduced to about 25,000 inhabitants due to the plague and its aftereffects. Siena's population never again reached the pre-plague numbers, today she has around 50,000 inhabitants. However, as the Renaissance started in Florence at the dawn of the fifteenth century, a different but longer-lasting revolution was underway in Siena: the invention of modern banking. In hard-hit Siena, several businessmen decided that rather than just sitting on benches ("banco" or "banks") at the marketplace changing and selling currencies, they could actually hold people's money for them and issue letters of credit which made transportation much less perilous and the management of money more plague-resistant. The Banca
Monte Dei Paschi di Siena (Bank of the Mount of Piety of Siena) is the world's oldest bank founded in 1472 by the powerful Piccolomini family. Many other Sienese nobles followed suit and this in turn made Siena one of the richest cities in Tuscany.
As we recover from COVID, we will find that social distancing will become part of the fabric of our daily lives. We will all need to learn how to work remotely, to sell without actually holding an in-person sales meeting, to take training online, in a word, to work autonomously. Cloud technology will be central to this transformation in transforming manual processes into digital ones.
The digital transformation journey will vary from organization to organization. The longer, more tedious journey will belong to organizations that move from a manual operational state to a digital operational state transforming past, current, and future processes towards automation in its purest form. This will be particularly challenging for paper documentation as organizations move to reorganize their past to a relevant future where team members can truly work autonomously, and information can be garnered virtually rather than physically.
One company with an innovative solution to document and content transformation is Qore8. Transforming paper to digital information in secure cloud storage and adding OCR to create searchable content is just the tip of the iceberg in terms of the solutions they provide. If the document needs to be archived at the end of its lifecycle, this is another built-in feature of the
solution.
Organizations with a shorter journey may need to automate their external collaboration processes. Qore8 provides a modern solution for users to collaborate with external stakeholders through the lens of their business platform. For example, Qore8, a partner of Dassault Systèmes' 3DEXPERIENCE platform, works with organizations to reduce siloed information, organizing and maintaining content within their core platform.
We also have world-class technology for automating the digital transmittal process for getting heterogenous packages of documents, models, and specifications from OEMs to suppliers and back. Our team has over 20 years of experience and a world-renowned reputation for extraordinary customer service.
Just like Siena bounced back economically and transformed how we view and manage money, the manufacturing industry will also bounce back and transform how we work. Solutions like QueLogic or ConvertLogic are essential to aiding this critical transition towards fully implementing the digital thread.
The only way to speed up is to keep up.
Are your processes keeping up with the digital age?
Learn how Qore8 solutions will empower digital transformation at your organization. 

THE SMART, SECURE CORE OF
DIGITAL TRANSFORMATION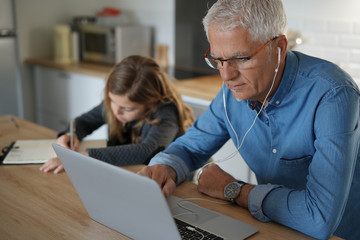 It may seem a bit strange, but the idea of owning a piece of data is a relatively new concept. Before the invention of the printing press in the 15th and 16th centuries, the only real "owner" of any piece of data (a scroll or book or whatever) was the person holding the physical document. When the printing press allowed for the wide dissemination of books, anyone could print anything and sell it. None of Shakespeare's plays were published by himself and the copies we have today are hobbled together from the folios and quartos which only started to appear forty years after the playwright's death. In 1662, the English Parliament tried to protect the author's rights (in a veiled censorship mood to be honest) and this example was followed by the West resulting in today's rather complex web of protections for documents and now data.
A major concern for companies deploying PLM systems is the security of their intellectual property throughout the product design and manufacturing processes. Now that data is primarily inside networks and computers, it gets even more complex to determine the real owner of a particular document or idea. Qore8 provides both electronic and digital signatures and a related infrastructure designed to protect PLM IP as it moves through the supply chain always guaranteeing original ownership.
Sometimes things can get confusing during various processes though. To take an example from the jazz world, the amazing pianist and composer Thelonious Sphere Monk wrote the jazz class "'Round Midnight" (also sometimes written as "'Round About Midnight") and asked his friend Cootie Williams to get it copyrighted for him (Monk was not big on paperwork!) Unfortunately for Monk, Cootie added his name as well as Bernie Hanighen's to the copyright (Hanighen wrote lyrics for it, unrequested and unwanted by Monk and more or less completely forgotten now), and so, despite having written the song by himself, he had to split royalties with two other guys who truly added no creative spark to his work particularly after Miles Davis made a massive hit out of it on his eponymous album in 1957.
In order to secure transfers in PLM, Qore8 has a robust approval system using digital signatures with the customer's personal certificates to validate all approvals during the life of any object. This way, no one can steal credit (or pass the blame) because there is a secure trace of all approvals.
Ready to secure your processes?
Learn how Qore8 solutions help you secure processes through digital or electronic signatures. 

THE SMART, SECURE CORE OF
DIGITAL TRANSFORMATION