Reducing Friction Within the Insurance Buying and Management Cycle
Complete the form to download your copy of the Qore8 Insurance white paper.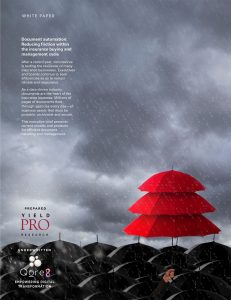 After a record year, coronavirus is testing the resilience of many insurance businesses. Executives and boards continue to seek efficiencies so as to remain nimble and responsive.
As a data-driven industry, documents are the heart of the insurance business. Millions of pages of documents flow through agencies every day—all business assets that must be portable, archivable and secure.
This executive brief presents current models and products for efficient document handling and management. Download this free white paper now.

THE SMART, SECURE CORE OF
DIGITAL TRANSFORMATION